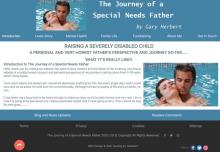 The Journey of a Special Needs Father
This is a follow-up website to the Life for Lewis site done for my friend Gary Herbert. Gary's son Lewis suffers from an extremely rare & severe form of epilepsy. The website is no holds barred personal account of the effect on him, his mental health & his family life.

Project Details: BOOTSTRAP 4 RESPONSIVE MOBILE COMPLIANT WEB DESIGN
The website is in a search engine friendly format and uses the very latest Bootstrap 4 techniques to create a fully mobile compliant responsive website.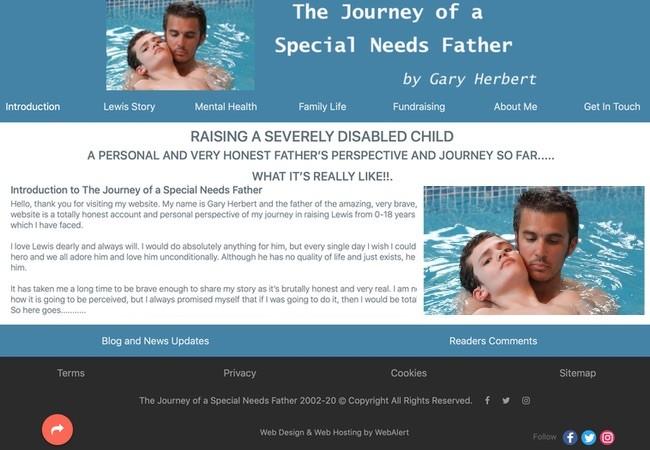 The Journey of a Special Needs Father - click here for details
The Journey of a Special Needs Father