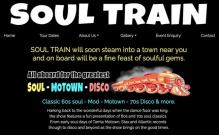 Soul Train Theatre Show
Show producer and performer Wayne Kennedy goes back to his roots with the production of the Soul Train theatre show. A collection of Classic 60s soul, Mod, Motown and 70s Disco.Harking back to the wonderful days when the dance floor was king, the show features a fun presentation of 60s and 70s soul classics. From early soul days of Tamla Motown, Stax and Atlantic records though to disco and beyond as the show brings on the good times.

Project Details: BOOTSTRAP 4 RESPONSIVE MOBILE COMPLIANT WEB DESIGN
The project involved creating a company profile website. Search engine friendly format and offering ongoing SEO maintenance. The website uses the very latest Bootstrap 4 techniques to create a fully mobile compliant responsive website, also with a full CMS admin system.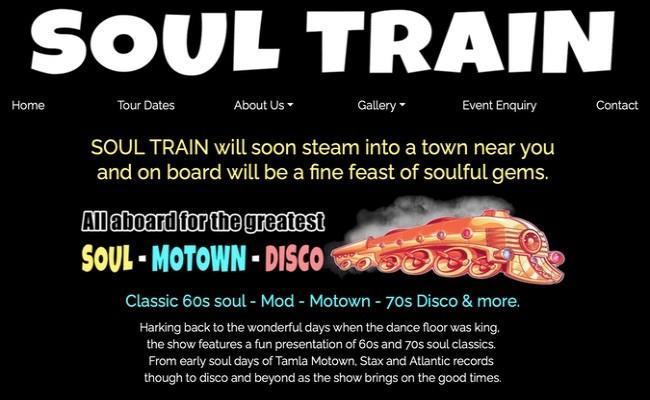 Soul Train Theatre Show - click here for details
Soul Train Theatre Show