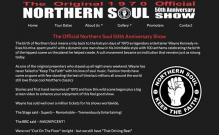 Northern Soul 50th Anniversary Show
Another site for show producer and performer Wayne Kennedy. The Official Northern Soul 50th Anniversary Show. A trip back to the halcyon days of 1970 
as legendary entertainer Wayne Kennedy re-lives his miss-spent youth !
 with a dynamic one man show in his inimitable style with 100 anthems 
celebrating the birth of Northern Soul.. Keep The Faith !

Project Details: BOOTSTRAP 4 RESPONSIVE MOBILE COMPLIANT WEB DESIGN
The project involved creating a company profile website. Search engine friendly format and offering ongoing SEO maintenance. The website uses the very latest Bootstrap 4 techniques to create a fully mobile compliant responsive website, also with a full CMS admin system.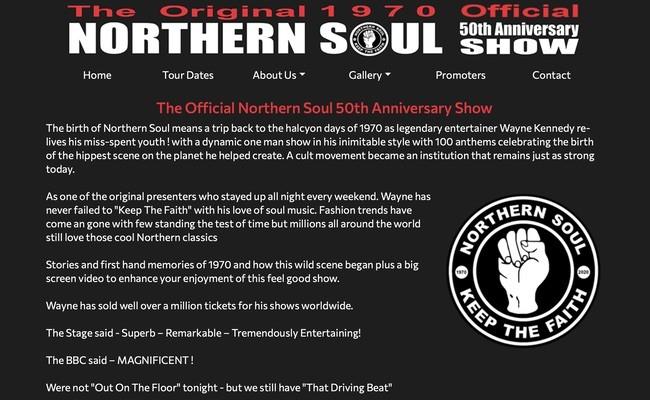 Northern Soul 50th Anniversary Show - click here for details
Northern Soul 50th Anniversary Show