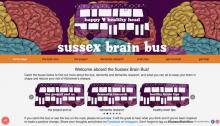 Sussex Brain Bus, Dementia Research
A website development for the University of Sussex. The Sussex Brain Bus funded by Alzheimer's Research UK Inspire funding, is both a working Stagecoach bus and a moving exhibition on the latest dementia research and tips on how to reduce your risk of Alzheimer's disease.

Project Details: BOOTSTRAP 4 RESPONSIVE MOBILE COMPLIANT WEB DESIGN
The project involved creating a company profile website. Search engine friendly format and offering ongoing SEO maintenance. The website uses the very latest Bootstrap 4 techniques to create a fully mobile compliant responsive website.
Happy Heart Healthy Head, Dementia Research, Reducing Risk of Dementia.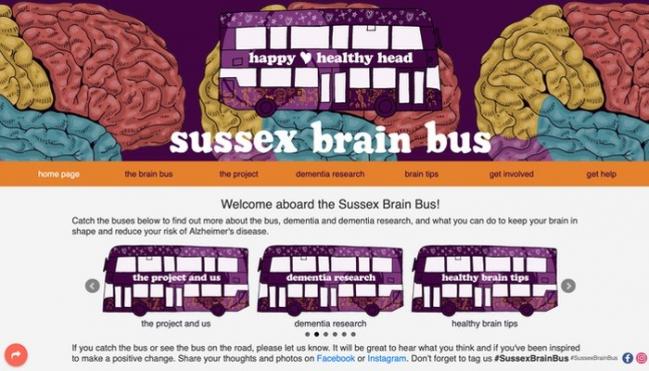 Sussex Brain Bus: A Project on Dementia Research - click here for details
Sussex Brain Bus, Dementia Research